Welcome to
ClevelandSeniors.Com,
the online home for
"Seasoned Citizens"
of Cleveland, Northeast Ohio & Beyond!

---
Family sick
3 family members have been in the hospital - 2 in intensive care so we haven't been able to update the web site lately. We will be back soon. Thanks for your patience.


---
Svetlana's Story
Exactly 19 years ago, 12/12/1998 my husband, two sons, myself and our Airedale terrier Hrisenda Gerciron left Moscow for the United States. Thus began our long and not easy journey to the new life in the new country.

19 years ago we arrived in Chicago where stayed overnight and then took a ride to Cleveland that became our home, our life, and our love. Our kids liked the country at first sight because mail boxes looked exactly as in Tom and Jerry , and it was familiar and funny.

We learned how to bank, how to shop, how to speak and how to better understand American English, how to learn something new every day. Very quickly we figured out some baseball rules because there were too many references to this game in the kids' Math books .

We learned that football is not the game where players play ball by foot, and what we used to call Football is Soccer. We learned how to order Chinese food and Mexican food. We learned how public schools work and we liked it. Of course, we landed in Orange School system, so it was a lot to like and to appreciate there.

We learned how to get a job and how to start our own business despite a limited language ability and a limited knowledge of the system.

We learned how health care works, and we are forever grateful to all the amazing doctors, nurses and caregivers in the UH who saved our son's live when he got seriously ill. We learned how compassionate and helpful people are in our new country. We learned how important it was to have an opportunity to receive a simple help from our new neighbors, friends and even strangers when it's most needed: bring a hot soup, help to clean or shop, babysit with our other son. Forever grateful for this incredible kindness and for important lesson: we learned how to give back and how not to wait when someone asks for assistance but simply help.

We are fortunate and privileged to realize an American Dream and to become homeowners. We are fortunate to witness and to contribute to the Renaissance of our beloved Cleveland. We are privileged to belong to the vibrant International community of Cleveland. We are fortunate to witness Cleveland Cavaliers championship and glory of the great LeBron James, after all!

Love, gratitude and respect to my new country.

Forever grateful for an opportunity to change our lives and to be able to contribute as much as we can.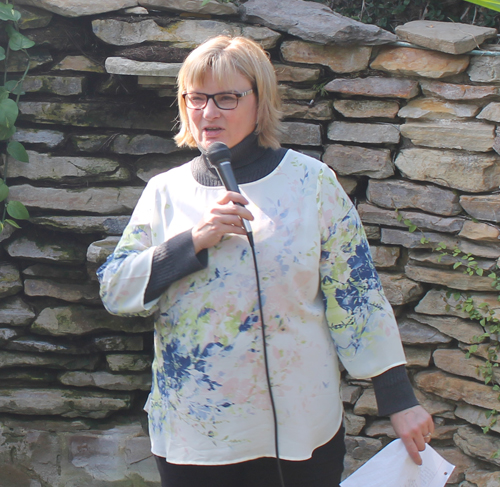 Svetlana
---
International Fashion Show
A highlight of the 8th Annual ICC-WIN Cleveland Multicultural Holiday Celebration on Wednesday, December 6, 2017 at the Global Center for Health Innovation in Cleveland was the International Fashion Show featuring almost 100 models from about 30 countries.

Tugce Sareyyuoglu and young daughters Ceren and Defne represented Turkey. They are wearing clothing from the Turkish Hana Ceremony for the Bride before the Wedding.

(Click on the white arrow to watch the video)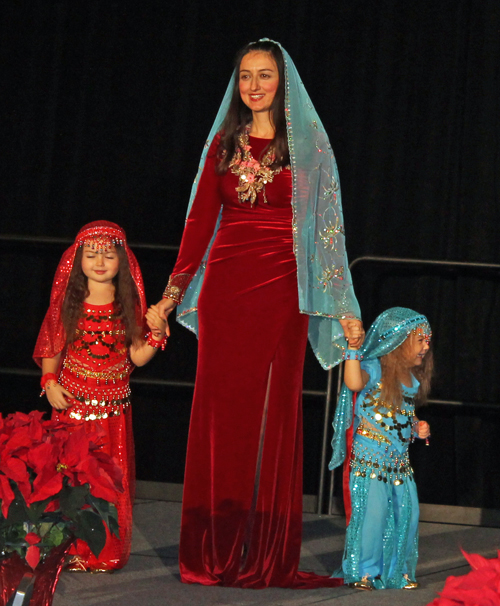 Tugce Sareyyuoglu and young daughters Ceren and Defne representing Turkey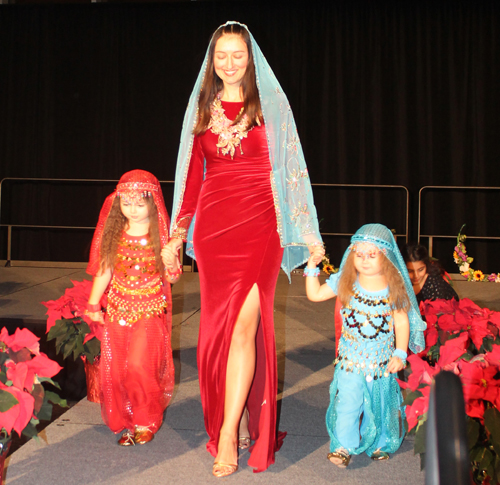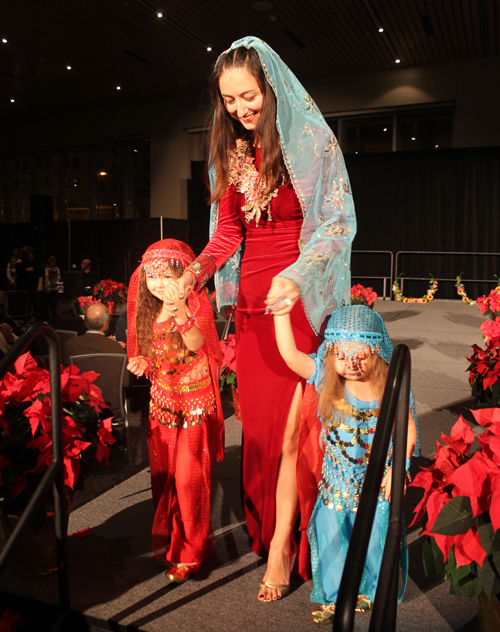 See more photos and videos of the International Fashion Show
---
A Senior Prayer
God, grant me the senility to forget the people I never liked anyway, The good fortune to run into the ones that I do, and the eyesight to tell the difference.


---
30th annual Polka Music awards
Six polka performers scored their first wins at the 30th annual polka music awards, presented by the National Cleveland-Style Polka Hall of Fame and Museum, including Klancnik & Friends as Band of the Year. Twenty-two awards were presented at a gala stage show on Saturday, November 25, 2017.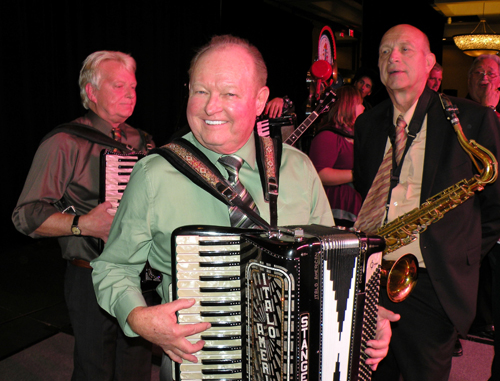 Bandleader Frank Stanger was inducted into
the National Cleveland-Style Polka Hall of Fame
See more from the Polka Music Awards in Cleveland
---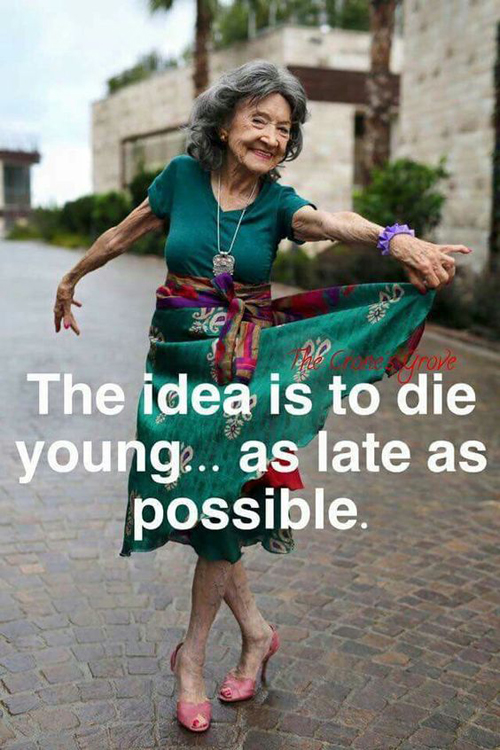 ---
Just because you're "Young" doesn't mean that you can outsmart an "old Geezer"
Yesterday my daughter e-mailed me again, asking why I didn't do something useful with my time. "Like, me sitting around the pool and drinking wine is not a good thing?" I asked. My "doing-something-useful" seems to be her favorite topic of conversation.

She was "only thinking of me", she said and suggested that I go down to the Senior Center and join something.

I did this and when I got home last night, I decided to play a prank on her. I e-mailed her and told her that I had joined a Parachute Club.

She replied, "Mother, are you nuts? You are 78 years old and now you're going to start jumping out of airplanes?"

I told her that I even got a Membership Card and e-mailed a copy to her. She immediately telephoned me and yelled, "Good grief, Mom, where are your glasses?! This is a Membership to a Prostitute Club, not a Parachute Club."

I calmly replied, "Oh my, I think I'm in real trouble then, because I signed up for five jumps a week!!"

The line went quiet and her friend picked up the phone and said that my daughter had fainted.

Life as a Senior Citizen is not getting any easier, but sometimes it can be real fun.


---
Do you need help paying your Medicare expenses?
If you are a low-income Medicare beneficiary, the Medicare Premium Assistance Programs (MPAP) may help you pay some or all of your Medicare cost-sharing expenses (premiums, copays, and coinsurance). MPAP is part of the Ohio Medicaid program. MPAP is sometimes called the "Medicare buy-in" or "Medicare savings" program.

Learn more about help paying your Medicare expenses


---
The Jazz Age: American Style in the 1920s
The Jazz Age: American Style in the 1920s is the first major museum exhibition to focus on American taste in art and design during the 1920s and early 1930s. Through a rich array of over 300 extraordinary works in jewelry, fashion, automobiles, paintings and decorative arts, featuring the events and people that punctuated the era, the exhibition explores the impact of European influences, American lifestyle, artistic movements and innovation during this exciting period.

The Jazz Age: American Style in the 1920s is co-organized by the Cleveland Museum of Art and the Cooper Hewitt, Smithsonian Design Museum, and is on view in the Kelvin and Eleanor Smith Foundation Hall from September 30, 2017 through January 14, 2018.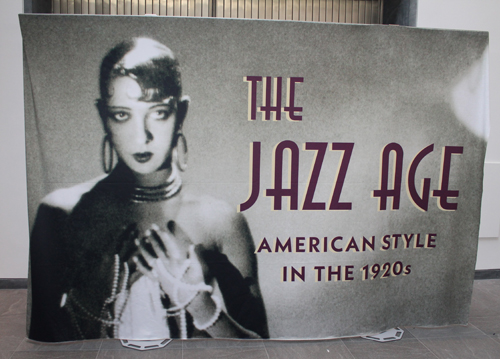 Photos, video and more information on The Jazz Age exhibit
---
Classic Automobiles from the 1920's
The Jazz Age: American Style in the 1920s at the Cleveland Museum of Art includes two classic cars.

First is the Cord 812 Phaeton Roadster, 1937 from the Auburn Automobile Company of Auburn Indiana. The model 812 front-wheel-drive Cord (along with the 810) made its debut at the 1935 New York Auto Show and was an immediate success.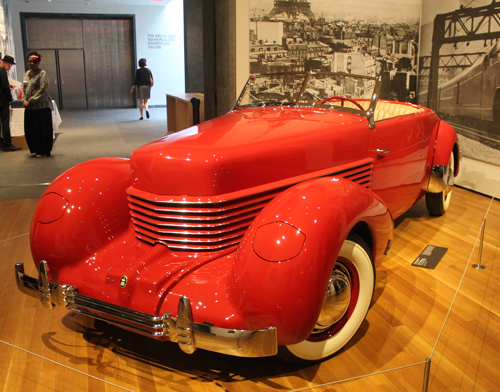 Cord 812 Phaeton Roadster, 1937



The other is the Piccadilly Roadster, 1925. Rolls-Royce. Manufactured with American parts in Springfield, MA, 1924-25. The American market for luxury automobiles grew so rapidly that by 1920 Rolls-Royce had purchased a manufactory in Springfield, Massachusetts, to assemble cars for its wealthy American clientele. The original owner of this roadster was a woman in Rye, New York, who paid over $15,000 for it in 1926.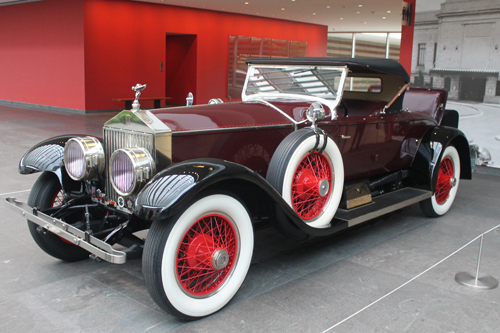 Piccadilly Roadster, 1925. Rolls-Royce
More from The Jazz Age exhibit
---
Who Needs Advance Directives about Medical Care?
Advance directives help ensure that you receive the medical care you would want even when doctors and family members are making decisions on your behalf. There are two different types of advance directives: Health Care Power of Attorney and Living Will.

Learn more about Health Care Power of Attorney and Living Wills


---
Elder Abuse: What Is It and How to Get Help
It is difficult for people to accept the notion that adult abuse occurs in the elderly, but the sad fact is that it occurs everyday. Last year in Ohio over 16,000 incidents of elder abuse were reported to Ohio Department of Job and Family Services. In Cuyahoga County alone, over 3,000 incidences of elder abuse were reported to Cuyahoga County Department and Senior Adult Services, Adult Protective Services.
---
Should you purchase prepaid funeral arrangements?
Many people do not like to think about death or funeral arrangements, but some people do make plans for when they pass. For example, some people choose to purchase "pre-paid funeral contracts." These contacts allow you to make decisions about your own funeral, and pay for it ahead of time. These pre-paid contracts give some people peace of mind. But before purchasing such a contract, keep the following issues in mind.

More about prepaid funeral arrangements


---
How can seniors learn more about benefits available to them?
BenefitsCheckUp is a web-based service that helps seniors. It is especially helpful for those with limited income and resources, their family members and, social service organizations. It connects people to over 2,000 public and private programs. Many adults over 55 need help paying for basic needs. Some of the benefits screened for are health care services, prescription drugs, rent assistance, in-home services, meals, heat, and energy assistance, and transportation.

Learn more about Benefits Checkup


---
Grandparent POAs and Caretaker Authorization
Grandparents sometimes find themselves caring for a grandchild unexpectedly. This often happens without any formal court order giving the grandparent custody or guardianship. Without custody or guardianship, the grandparent will face problems getting medical care for the child or dealing with the child's school.

More about Grandparent POAs and Caretaker Authorization


---
How do I name a Durable Power of Attorney?
A durable power of attorney can be one of the most helpful estate planning tools a person uses, but it can also be very risky. A durable POA gives a person (who is called an "attorney in fact") legal authority to act for another person in a variety of matters, including banking, benefits, housing, taxes, real estate, litigation, and more. (The durable POA is different from a Health Care Power of Attorney, which is the form used to appoint a person to make decisions about health care.)

Learn more about Durable Power of Attorney


---
Are Wills Really That Important?
:When my mother died in 2012, we discovered that her will was from 1959 and had not been updated to reflect the many changes in her life since then: she had four more children, she bought a house, furniture, an automobile, jewelry, and a dog. As a result, my mother died without a valid will. Following her death, bills had to be paid, property sold, her furniture, jewelry, the car divided, and someone had to take in the dog."

Read more about the importance of Wills


---
Recommended For You (popular with other Cleveland Seniors)
---
ClevelandSeniors.Com Book of the Week
Before You Leap


Before You Leap starts on screeching tires, literally—an interstate bridge, a police chase, three men trapped in a car, driving at full speed. The two in the front are arguing, one is brandishing a gun, and the third is bleeding profusely in the backseat. You can't help but be immediately hooked and wonder, Who are they? And how on earth did they get here?

The novel then takes you back a few days. Greg Cole's quiet and secluded life is about to be thrown into chaos when he learns that his dead sister's convicted murderer has been released early.

Before You Leap is absorbing, thought-provoking, and psychologically riveting. I was struck by how the author is able to delve into Greg's psyche and express his grief over the loss of his sister—and the inner turmoil that overtakes him—with such clarity. What you're left with is a poignant, complex, nail-biting novel where you watch in a stupor as someone's life and sanity shatter. And as it crescendos, the story pulls the rug from under your feet and delivers the most unexpected twist—one that took my breath away and left me reeling.

Before You Leap
---
Free weekly eNews
Every Tuesday evening we send an e-mail message to people who are interested in upcoming (the next week) events that have an ethnic or cultural connection. So it may be Opera in the Italian Garden or Puerto Rican Day Parade or Slovenian Kurentovanje or...

If you are interested in receiving this free weekly e-mail just sign up for the free eNews.

You can also sign up to receive more specific free eNews for any groups or groups you may choose (Irish, German, Polish, Chinese, etc.)

It's easy and free and will let you know every week about fun and interesting events that are coming up in the next week.
---
---
Calendar of Events for Cleveland Seniors & Baby Boomers
---

Have you seen the Amazon Deal of the Day? Everyday, a new very special deal will be offered. Look to the left-hand column of this page for the daily special.


---
Sign up for our free eNewsletter sent about once every 2 months with special offers, discounts, contests and more.
---

Whether you are a Boomer who's just turned 50 (and don't think of yourself as a Senior) or part of the "Greatest Generation," you can learn about issues that are important to you and your family right here on ClevelandSeniors.com from Cleveland area experts.


Don't miss our profiles of interesting Cleveland Seniors and Baby Boomers - Maybe it's someone you know! (Or tell us about someone we should know)



Take advantage of discounts and specials selected just for you.



Ask questions and receive answers from our many experts from all walks of life.



Share your thoughts, memories, ideas with other Cleveland Seniors and Baby Boomers.



Keep your mind sharp with some of our games, quizzes and mind expanders.



Most importantly, come back often and
Have Fun!


---
Top of Page