Welcome to
ClevelandSeniors.Com,
the online home for
"Seasoned Citizens"
of Cleveland, Northeast Ohio & Beyond!

---
The Lowly Spud
And here's to you, o lowly spud--
the 'tater, pratie, humble grub;

We've smashed you, mashed you, whipped and creamed,
and frenchy-fried you, baked and steamed.

Read the rest of Amy Kenneley's tribute to the potato.


---
---
Fruit in the Winter
Keeping Up With Maury
In the produce industry, most every shipment of all kinds of fruits and vegetables used to come by freight cars. This was before the advent of trucks. When I would go to the freight cars to pick up a partial load of vegetables, it would be locked. It would have a metal band and a number to identify it.

Unfortunately, the weather was so cold-freezing, of course-and the lock would be covered with ice.

Read the rest of Keeping Up With Maury


---
Did you ever notice?
The arrow means Amazon has everything from A to Z.

---
Patterson's Fruit Farm in Winter
Keeping Up With Maury
Things sure look different traveling to Patterson's Farm this time of the year.

The scenery is always beautiful on Mayfield Road once you get past the shopping malls at Golden Gate. Past Hillcrest Hospital and then on to one of the most scenic spots in greater Cleveland. Looking down that hill as you move into the Gates Mills area is an unforgettable sight. There is no way to describe its beauty. Each season brings something out in it that singles it out.

Read the rest of Keeping Up With Maury


---
ClevelandSeniors.Com Joke of the Week
It has already started at Dick's Sporting Goods.

When I was ready to pay for my purchases of gun powder and bullets, the cashier said,"Strip down, facing me."

Making a mental note to complain to the NRA about the gun control whackos running amok, I did just as she had instructed.

When the hysterical shrieking and alarms finally subsided, I found out that she was referring to how I should place my credit card in the card-reader. I have been asked to shop elsewhere in the future.

They need to make their instructions to us seniors a little clearer! I STILL DON'T THINK I LOOKED THAT BAD.
---
---
Hurry up Spring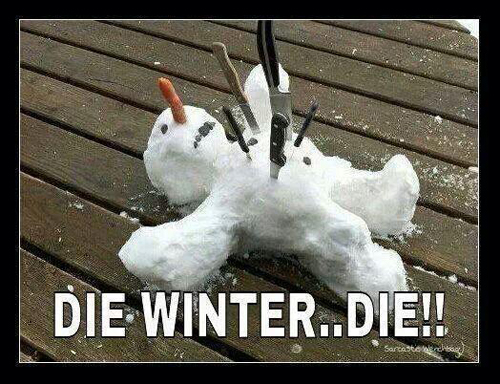 ---
Congratulations Lt Colonel Joe Meissner
The Joint Veterans' Commission of Cuyahoga County presented its 2013 Outstanding Veteran of the Year award to Cleveland attorney, author and Army veteran Joe Meissner. The JVCOCC is an organization representing 19 veterans service groups.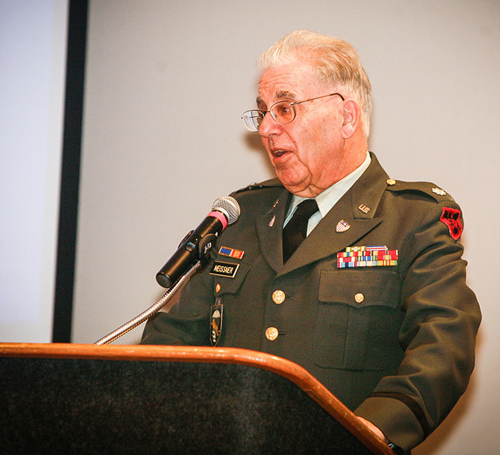 Congratulations Joe!
---
A Wedding in the Intensive Care Unit
by Joseph Patrick Meissner
An elderly man in his seventies is dying in the Intensive Care Unit (ICU) at Lakewood hospital. Before departing earth, he wants to get married to his childhood sweetheart.

The two had been married some fifty years ago and then had five children. But in 1975 the war had torn them apart. She remained in Viet Nam while he came to America. They had divorced and gone their separate ways for some thirty years.
---
---
ClevelandSeniors.Com Book of the Week


At the same time Adolf Hitler was attempting to take over the western world, his armies were methodically seeking and hoarding the finest art treasures in Europe. The Fuehrer had begun cataloguing the art he planned to collect as well as the art he would destroy: "degenerate" works he despised.

In a race against time, behind enemy lines, often unarmed, a special force of American and British museum directors, curators, art historians, and others, called the Monuments Men, risked their lives scouring Europe to prevent the destruction of thousands of years of culture.

Focusing on the eleven-month period between D-Day and V-E Day, this fascinating account follows six Monuments Men and their impossible mission to save the world's great art from the Nazis.

The Monuments Men: Allied Heroes, Nazi Thieves and the Greatest Treasure Hunt in History
---
Believe it or not, it's time to plan the garden!
---
Petty Officer 1st Class Jamario Perry from Cleveland
PACIFIC OCEAN (Jan. 18, 2014) Gunner's Mate 1st Class Jamario Perry, right, from Cleveland, stands as a safety observer while Operations Specialist Seaman Mikhail Franco, from Ocoee, Fla., fires a 9mm pistol during a small arms qualification on the flight deck of the Arleigh Burke-class guided-missile destroyer USS McCampbell (DDG 85).

McCampbell is on patrol in the 7th Fleet area of operations supporting security and stability in the Indo-Asia-Pacific region. (U.S. Navy photo by Mass Communication Specialist 3rd Class Chris Cavagnaro/Released)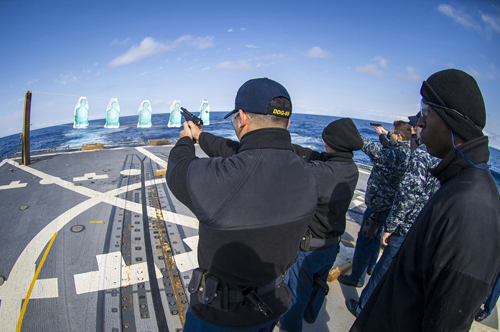 ---
---
ClevelandSeniors.Com Special offer of the Week
---
---
---
Calendar of Events for Cleveland Seniors & Baby Boomers
---
---

Have you seen the Amazon Deal of the Day? Everyday, a new very special deal will be offered. Look to the left-hand column of this page for the daily special.


---
Sign up for our free eNewsletter sent about once every 2 months with special offers, discounts, contests and more.
---

Whether you are a Boomer who's just turned 50 (and don't think of yourself as a Senior) or part of the "Greatest Generation," you can learn about issues that are important to you and your family right here on ClevelandSeniors.com from Cleveland area experts.


Don't miss our profiles of interesting Cleveland Seniors and Baby Boomers - Maybe it's someone you know! (Or tell us about someone we should know)



Take advantage of discounts and specials selected just for you.



Ask questions and receive answers from our many experts from all walks of life.



Share your thoughts, memories, ideas with other Cleveland Seniors and Baby Boomers.



Keep your mind sharp with some of our games, quizzes and mind expanders.



Most importantly, come back often and
Have Fun!


---
Top of Page