Welcome to
ClevelandSeniors.Com,
the online home for
"Seasoned Citizens"
of Cleveland, Northeast Ohio & Beyond!

---
Oh! Say can YOU see?
It is a song most of us fumble over-a challenging scale for most voice ranges. Some say it is an anthem filled with chest-beating words, arrogant, war-like. Others use the tune for social protest, raising fists, taking a knee, turning backs.

Some find unimaginable departures from the melody, riffing off stadium sound system.

... Half of us don't know the words, half of us can't sing it. How did we get to such a point?

Read the rest of Amy's look at the Star Spanled Banner Day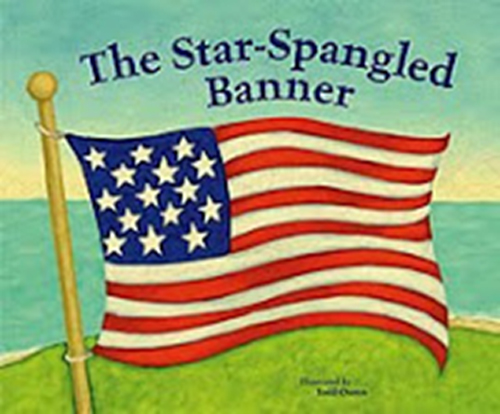 ---
Brand New & Terrific - Alex Katz in the 1950's
Brand-New & Terrific: Alex Katz in the 1950's is the largest museum exhibition to showcase Alex Katz's (b. 1927) innovative portraits, landscapes and still life form this pioneering period.

Organized by the Colby College Museum of Art in Waterville, Maine, in close collaboration with Katz, this presentation explores the first decade of the artist's career, a period characterized by fierce experimentation from which his signature brightly colored figurative paintings emerged.

Brand-New & Terrific: Alex Katz in the 1950's is on view in the Kelvin and Eleanor Smith Foundation Hall at the Cleveland Museum of Art April 30 through August 6, 2017.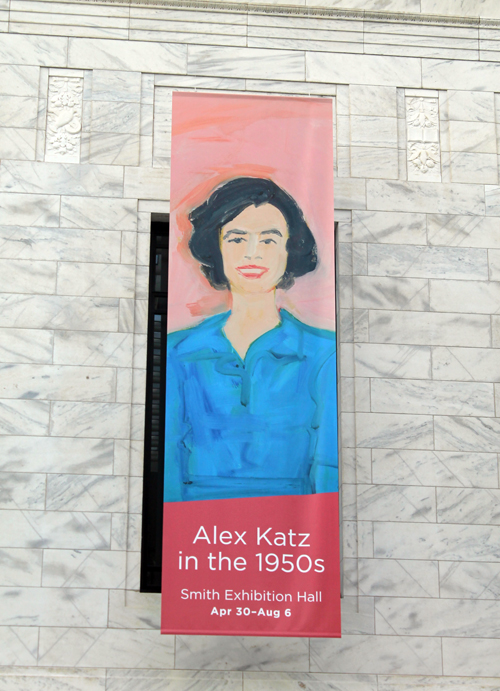 See more about the Alex Katz exhibition
---
Play Ball
Even the Cleveland Museum of Art is excited about baseball and the Cleveland Indians. Check out this large piece in the Atrium.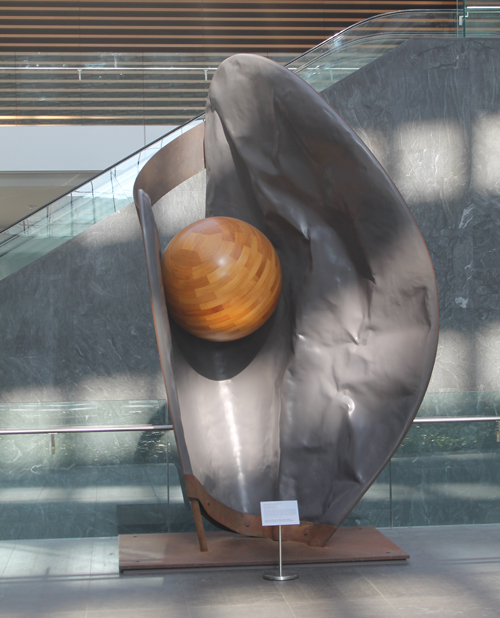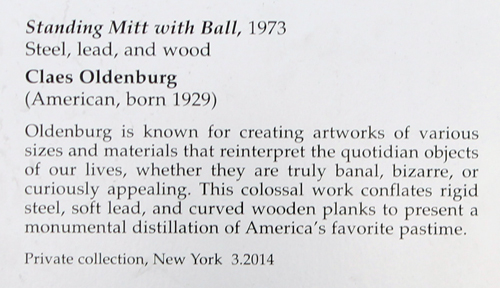 ---
Call me Father Joseph
After completing some educational charity work in Dien Bien Phu Province in Vietnam, Joe Meissner and his group journeyed to the city of Binh Duong. They became involved in several weddings with some memorable stories.

Read the story of "Father Joseph" and the Vietnamese weddings


---
Keep Scrolling!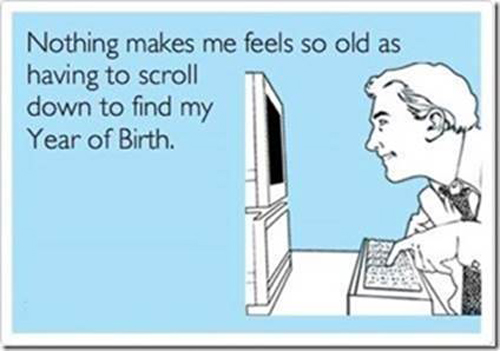 ---
It's Magic!
We stood around the wet square of film as the magic happened. Moments ago we had held our pose as my father-in-law aimed his camera. A click, and then he pulled, and out came the still-wet square. Now we hovered over it as the black and white image of us slowly appeared. Now we didn't need to take a roll of film down to the drug store to have it developed. With a Polaroid camera we could see ourselves right away.

Magic!

Read the rest of Amy's look at new and old technology


---
Recommended For You (popular with other Cleveland Seniors)
---
ClevelandSeniors.Com Book of the Week
Before You Leap


Before You Leap starts on screeching tires, literally—an interstate bridge, a police chase, three men trapped in a car, driving at full speed. The two in the front are arguing, one is brandishing a gun, and the third is bleeding profusely in the backseat. You can't help but be immediately hooked and wonder, Who are they? And how on earth did they get here?

The novel then takes you back a few days. Greg Cole's quiet and secluded life is about to be thrown into chaos when he learns that his dead sister's convicted murderer has been released early.

Before You Leap is absorbing, thought-provoking, and psychologically riveting. I was struck by how the author is able to delve into Greg's psyche and express his grief over the loss of his sister—and the inner turmoil that overtakes him—with such clarity. What you're left with is a poignant, complex, nail-biting novel where you watch in a stupor as someone's life and sanity shatter. And as it crescendos, the story pulls the rug from under your feet and delivers the most unexpected twist—one that took my breath away and left me reeling.

Before You Leap
---
Free weekly eNews
Every Tuesday evening we send an e-mail message to people who are interested in upcoming (the next week) events that have an ethnic or cultural connection. So it may be Opera in the Italian Garden or Puerto Rican Day Parade or Slovenian Kurentovanje or...

If you are interested in receiving this free weekly e-mail just sign up for the free eNews.

You can also sign up to receive more specific free eNews for any groups or groups you may choose (Irish, German, Polish, Chinese, etc.)

It's easy and free and will let you know every week about fun and interesting events that are coming up in the next week.
---
---
Calendar of Events for Cleveland Seniors & Baby Boomers
---

Have you seen the Amazon Deal of the Day? Everyday, a new very special deal will be offered. Look to the left-hand column of this page for the daily special.


---
Sign up for our free eNewsletter sent about once every 2 months with special offers, discounts, contests and more.
---

Whether you are a Boomer who's just turned 50 (and don't think of yourself as a Senior) or part of the "Greatest Generation," you can learn about issues that are important to you and your family right here on ClevelandSeniors.com from Cleveland area experts.


Don't miss our profiles of interesting Cleveland Seniors and Baby Boomers - Maybe it's someone you know! (Or tell us about someone we should know)



Take advantage of discounts and specials selected just for you.



Ask questions and receive answers from our many experts from all walks of life.



Share your thoughts, memories, ideas with other Cleveland Seniors and Baby Boomers.



Keep your mind sharp with some of our games, quizzes and mind expanders.



Most importantly, come back often and
Have Fun!


---
Top of Page