Welcome to
ClevelandSeniors.Com,
the online home for
"Seasoned Citizens"
of Cleveland, Northeast Ohio & Beyond!

---
Mr. Gorbachev, tear down this wall
Judge Ralph Perk Jr. introduced Terrence J. Smith for a special presentation at the American Nationalities Movement of Ohio's 56th annual Captive Nations Dinner on July 20, 2017. Mr. Smith gave a recreation of Ronald Reagan's June 12, 1987 speech at the Brandenburg Gate in Germany with the famous line "Mr. Gorbachev, tear down this wall."

Click on the white arrow below to watch the video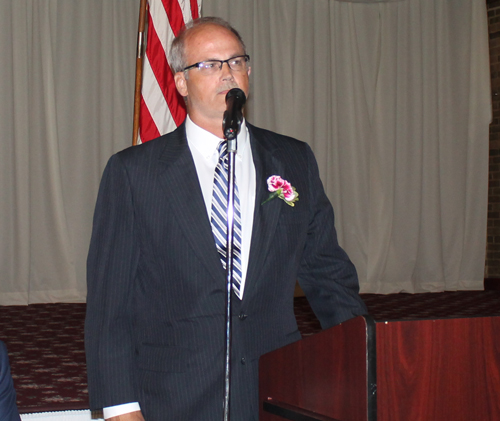 Terrence J. Smith
See more from the Captive Nations Dinner
---
Joe Meissner given Freedom Award
ClevelandSeniors.com columnist Joe Meissner was given the Freedom Award at the American Nationalities Movement of Ohio's 56th annual Captive Nations Dinner on July 20, 2017.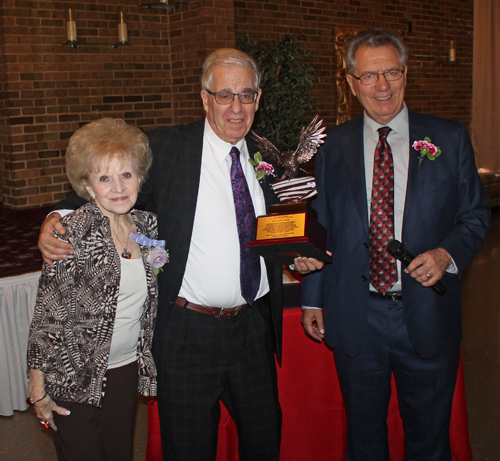 Irene Morrow, Joe Meissner and Ralph Perk Jr.
See more from Joe's honor at the Captive Nations Dinner
---
RIP Judge Jean Murrell Capers
Judge Capers was a pioneer as the first black woman elected to the city council of any major U.S. city when she was elected in Cleveland in 1949. She was also a tennis champion among other accomplishments. She has passed away at the age of 104.

Judge Jean Capers was the Grand Marshall of the 38th annual Glenville Community Festival and Parade in 2015 when she was 102.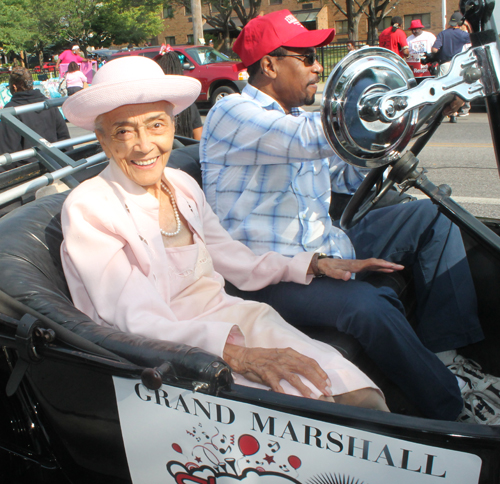 Grand Marshall Judge Jean Capers



Councilman Jeff Johnson introduced Judge Capers at the event and she passed on some words of wisdom.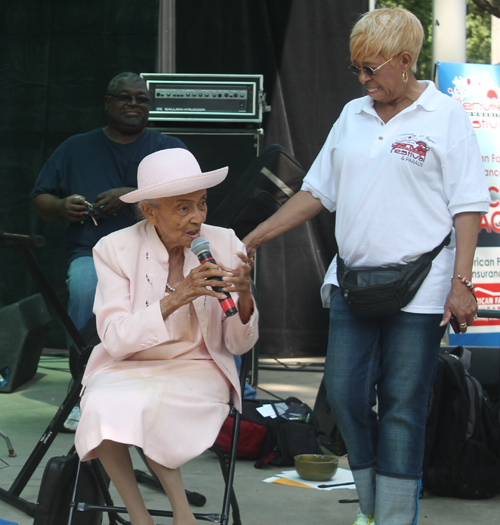 Judge Jean Capers and Wendy McDonnell Hunter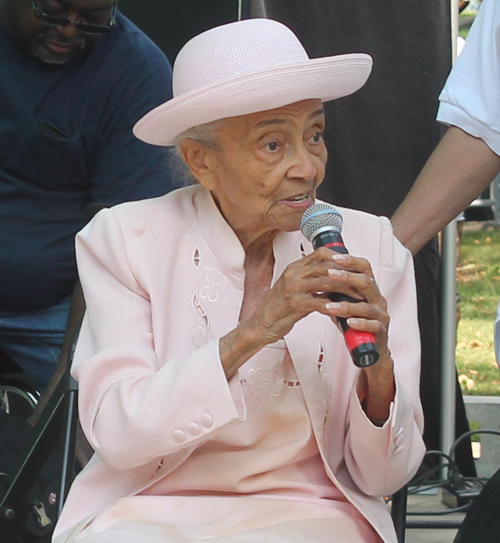 Judge Jean Capers
---
Grandparent POAs and Caretaker Authorization
Grandparents sometimes find themselves caring for a grandchild unexpectedly. This often happens without any formal court order giving the grandparent custody or guardianship. Without custody or guardianship, the grandparent will face problems getting medical care for the child or dealing with the child's school.

More about Grandparent POAs and Caretaker Authorization


---
How do I name a Durable Power of Attorney?
A durable power of attorney can be one of the most helpful estate planning tools a person uses, but it can also be very risky. A durable POA gives a person (who is called an "attorney in fact") legal authority to act for another person in a variety of matters, including banking, benefits, housing, taxes, real estate, litigation, and more. (The durable POA is different from a Health Care Power of Attorney, which is the form used to appoint a person to make decisions about health care.)

Learn more about Durable Power of Attorney


---
Republic of Slovenia 26th Independence Day
The 26th anniversary of the creation of the Republic of Slovenia in 1991 was celebrated in the Rotunda of Cleveland City Hall on Friday June 30, 2017. The country declared of independence from Yugoslavia in 1991. Andrej Gregor Rode, Consul General of the Republic of Slovenia, hosted the event which included dignitaries, recognition of Slovenian organizations, the Slovenian Chorus Fantje Na Vasi and Slovenian food and wine.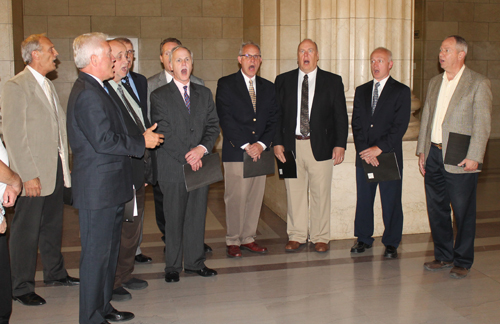 Fantje na vasi (Boys from the village)
Photos and videos from Slovenian Statehood Day in Cleveland 2017
---
RIP Paul Sciria
Sadly, Paul Sciria passed away at age 88 on Friday June 23, 2017.

His life was full of accomplishments including creating La Gazetta in May, 1992. Paul Sciria was inducted into the innaugural class of the Cleveland International Hall of Fame in 2010. He was Cleveland's first TV investigative reporter. And much more.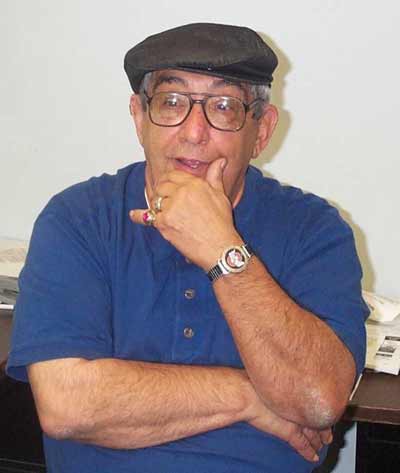 Paul Sciria
Read more about Paul Sciria from his profile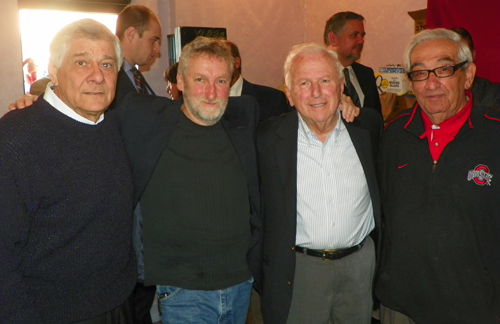 Good friends! Ralph Tarsitano, Tim Ryan, Nacy Panzica and Paul Sciria at the annual Magnum Holiday party in 2012



Addio and RIP Paul


---
Are Wills Really That Important?
:When my mother died in 2012, we discovered that her will was from 1959 and had not been updated to reflect the many changes in her life since then: she had four more children, she bought a house, furniture, an automobile, jewelry, and a dog. As a result, my mother died without a valid will. Following her death, bills had to be paid, property sold, her furniture, jewelry, the car divided, and someone had to take in the dog."

Read more about the importance of Wills


---
Lunch with a Legend by Vietnam Vet Joe Meissner
A lawyer friend of mine, who is also a Vietnam Veteran, had acquainted me with Lance Woodruff and provided an introduction for me. This legendary figure is world famous not only for his fifty years of humanitarian labors in both Viet Nam and Asia, but also for his stunning and haunting photography. So I emailed Mr. Woodruff that I would like to meet him and I invited him out to lunch.

The rest of Joe's lunch with Lance Woodruff


---
Polish World War II Heroine (and Cleveland Senior) turns 90
Cecilia Wilk-Pech (Zagorski) celebrated her 90th birthday and was honored at St. Casimir Church for her bravery in WWII. Cecilia risked her life to save 3 American soldiers shot down over Germany in 1944.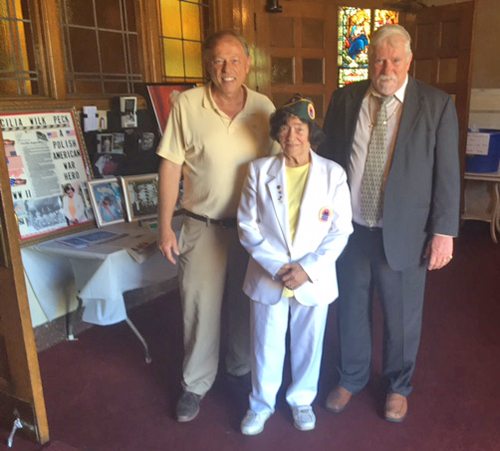 Cecilia Wilk-Pech and husband James with
John Niedzialek at St Casimir Church
See more about Cecilia Wilk-Pech
---
Colors of Asia Fashion Show
One of the highlights of the annual Cleveland Asian Festival was the Colors of Asia Fashion Show. Countries represented in 2017 included China, Laos, Vietnam, Japan, India, Korea and Mongolia.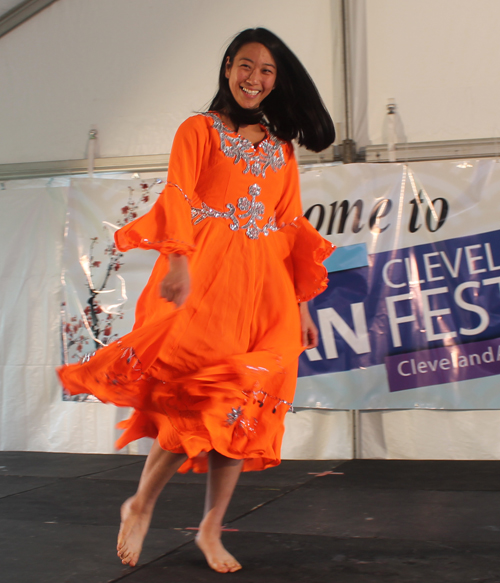 Video and photos of the Colors of Asia Fashion Show
---
Oh! Say can YOU see?
It is a song most of us fumble over-a challenging scale for most voice ranges. Some say it is an anthem filled with chest-beating words, arrogant, war-like. Others use the tune for social protest, raising fists, taking a knee, turning backs.

Some find unimaginable departures from the melody, riffing off stadium sound system.

... Half of us don't know the words, half of us can't sing it. How did we get to such a point?

Read the rest of Amy's look at the Star Spanled Banner Day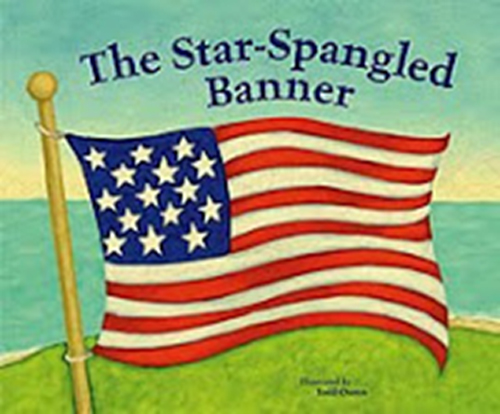 ---
Brand New & Terrific - Alex Katz in the 1950's
Brand-New & Terrific: Alex Katz in the 1950's is the largest museum exhibition to showcase Alex Katz's (b. 1927) innovative portraits, landscapes and still life form this pioneering period.

Organized by the Colby College Museum of Art in Waterville, Maine, in close collaboration with Katz, this presentation explores the first decade of the artist's career, a period characterized by fierce experimentation from which his signature brightly colored figurative paintings emerged.

Brand-New & Terrific: Alex Katz in the 1950's is on view in the Kelvin and Eleanor Smith Foundation Hall at the Cleveland Museum of Art April 30 through August 6, 2017.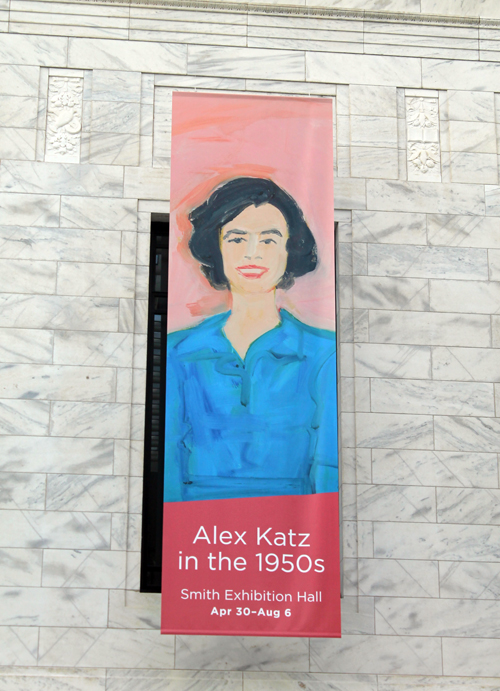 See more about the Alex Katz exhibition
---
Recommended For You (popular with other Cleveland Seniors)
---
ClevelandSeniors.Com Book of the Week
Before You Leap


Before You Leap starts on screeching tires, literally—an interstate bridge, a police chase, three men trapped in a car, driving at full speed. The two in the front are arguing, one is brandishing a gun, and the third is bleeding profusely in the backseat. You can't help but be immediately hooked and wonder, Who are they? And how on earth did they get here?

The novel then takes you back a few days. Greg Cole's quiet and secluded life is about to be thrown into chaos when he learns that his dead sister's convicted murderer has been released early.

Before You Leap is absorbing, thought-provoking, and psychologically riveting. I was struck by how the author is able to delve into Greg's psyche and express his grief over the loss of his sister—and the inner turmoil that overtakes him—with such clarity. What you're left with is a poignant, complex, nail-biting novel where you watch in a stupor as someone's life and sanity shatter. And as it crescendos, the story pulls the rug from under your feet and delivers the most unexpected twist—one that took my breath away and left me reeling.

Before You Leap
---
Free weekly eNews
Every Tuesday evening we send an e-mail message to people who are interested in upcoming (the next week) events that have an ethnic or cultural connection. So it may be Opera in the Italian Garden or Puerto Rican Day Parade or Slovenian Kurentovanje or...

If you are interested in receiving this free weekly e-mail just sign up for the free eNews.

You can also sign up to receive more specific free eNews for any groups or groups you may choose (Irish, German, Polish, Chinese, etc.)

It's easy and free and will let you know every week about fun and interesting events that are coming up in the next week.
---
---
Calendar of Events for Cleveland Seniors & Baby Boomers
---

Have you seen the Amazon Deal of the Day? Everyday, a new very special deal will be offered. Look to the left-hand column of this page for the daily special.


---
Sign up for our free eNewsletter sent about once every 2 months with special offers, discounts, contests and more.
---

Whether you are a Boomer who's just turned 50 (and don't think of yourself as a Senior) or part of the "Greatest Generation," you can learn about issues that are important to you and your family right here on ClevelandSeniors.com from Cleveland area experts.


Don't miss our profiles of interesting Cleveland Seniors and Baby Boomers - Maybe it's someone you know! (Or tell us about someone we should know)



Take advantage of discounts and specials selected just for you.



Ask questions and receive answers from our many experts from all walks of life.



Share your thoughts, memories, ideas with other Cleveland Seniors and Baby Boomers.



Keep your mind sharp with some of our games, quizzes and mind expanders.



Most importantly, come back often and
Have Fun!


---
Top of Page