Welcome to
ClevelandSeniors.Com,
the online home for
"Seasoned Citizens"
of Cleveland, Northeast Ohio & Beyond!

---
I salute the Confederate Flag
by Joseph Meissner
That is a provocative title! I will explain it as we go on.

Read why Lt Colonel Joe Meissner salutes the Stars and Bars
---
The Champagne Bliss
by Maury Feren
I don't know how many years ago I came across Pouilly Fuisse a popular French wine (high end) the first time. It wasn't until my late years in my 60's-70's- 80's that I became a Wine Sommelier.

I graduated from the Society of Wine Educators at that time. I cannot specific the exact year. I went on to teach wine courses at John Carroll's Continuing Education program at night. I taught for 13 years at the annual homecomings. Each one of these homecomings could have been a story in itself. ....
---
11th Annual Cleveland Oktoberfest - Win Free Tickets
Raise Your Stein To The End Of Summer!

A glockenspiel that rocks on the hour, polka bands rocking the festival, traditional Bavarian food to delight your tastebuds, and don't forget the beer! It's all part of the 11th Annual Cleveland Oktoberfest, Labor Day Weekend, Friday, September 4th, through Monday, September 7th, 2015 at the Cuyahoga County Fairgrounds in Berea.

More details and enter to win free tickets to Cleveland Oktoberfest
---
Kicking it with Maury
by Maury Feren
It's been a busy weekend. My niece and nephew came in from New York to celebrate my 100th birthday which is coming up September 5th at Park Synagogue. That will be a big bash. I will tell you more when it happens.

The Men's Club at Park is planning it so I really don't know the intimate details. From what I hear it is going to be a Hawaiian theme and casual dress. ....

Read about Maury's visit to 4 restaurants


---
Joe's Tribute to Congressman Louis Stokes
by Joseph Meissner
"Where is the kneeler?"

On this brilliant sunny day, I have come to Cleveland City Hall to pay my respects to Congressperson Louis Stokes who passed away at age 90 this past week. He is at the front of the City Hall Rotunda lying in a large elegant casket made from the best of woods.

On the left and right side of his casket are standing straight, tall, and rigid, two guards in their best uniforms. We, the public, are separated by a rope from the casket and the guards.

Read the rest of Joe's tribute to Congressman Louis Stokes
---
Cleveland Cooks™ - Celtic Cooking
The Celtic Caterer Chef Eric W. McBride demonstrated Celtic foods at the Ohio Celtic Festival at Classic Park in Eastlake, home to the Lake County Captains.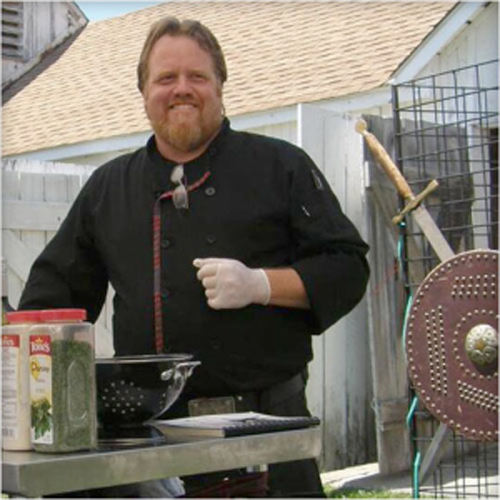 Celtic Caterer Chef Eric W. McBride
---
RIP Congressman Louis Stokes
Born on February 23, 1925 in Cleveland Ohio, Louis Stokes is one of two very famous children born to Charles and Louise Stokes. The other, of course, is his younger brother Carl, the one time Mayor of Cleveland.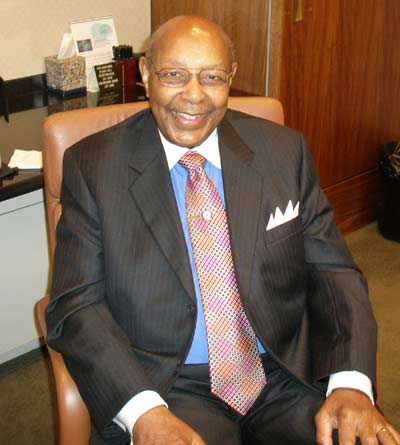 Congressman Louis Stokes in June 2007



Read of their journey from Cleveland's Projects to Historic Achievements in the 2007 profile of Congressman Louis Stokes by Debbie Hanson.
---
Congressman Louis Stokes Photo Page
Congressman Stokes was kind enough to share with us many photos from his life for his profile. See him with Jim Brown, Bill Cosby, Al Gore and others.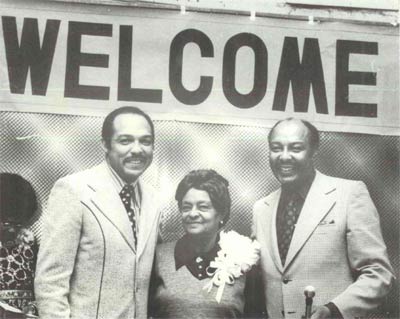 Carl Stokes, mother Louise Stokes and Louis Stokes
Congressman Louis Stokes Photo Page.
---
ClevelandSeniors.Com Special offer of the Week

Make sure your PC or Mac is backed up and your data safe.
---
Cleveland Seniors Special of the Week
---
ClevelandSeniors.Com Book of the Week


#1 NEW YORK TIMES BESTSELLER • SOON TO BE A MAJOR MOTION PICTURE

In boyhood, Louis Zamperini was an incorrigible delinquent. As a teenager, he channeled his defiance into running, discovering a prodigious talent that had carried him to the Berlin Olympics. But when World War II began, the athlete became an airman, embarking on a journey that led to a doomed flight on a May afternoon in 1943. When his Army Air Forces bomber crashed into the Pacific Ocean, against all odds, Zamperini survived, adrift on a foundering life raft.

Ahead of Zamperini lay thousands of miles of open ocean, leaping sharks, thirst and starvation, enemy aircraft, and, beyond, a trial even greater. Driven to the limits of endurance, Zamperini would answer desperation with ingenuity; suffering with hope, resolve, and humor; brutality with rebellion. His fate, whether triumph or tragedy, would be suspended on the fraying wire of his will.

Unbroken: A World War II Story of Survival, Resilience, and Redemption
---
---
Calendar of Events for Cleveland Seniors & Baby Boomers
---
---

Have you seen the Amazon Deal of the Day? Everyday, a new very special deal will be offered. Look to the left-hand column of this page for the daily special.


---
Sign up for our free eNewsletter sent about once every 2 months with special offers, discounts, contests and more.
---

Whether you are a Boomer who's just turned 50 (and don't think of yourself as a Senior) or part of the "Greatest Generation," you can learn about issues that are important to you and your family right here on ClevelandSeniors.com from Cleveland area experts.


Don't miss our profiles of interesting Cleveland Seniors and Baby Boomers - Maybe it's someone you know! (Or tell us about someone we should know)



Take advantage of discounts and specials selected just for you.



Ask questions and receive answers from our many experts from all walks of life.



Share your thoughts, memories, ideas with other Cleveland Seniors and Baby Boomers.



Keep your mind sharp with some of our games, quizzes and mind expanders.



Most importantly, come back often and
Have Fun!


---
Top of Page